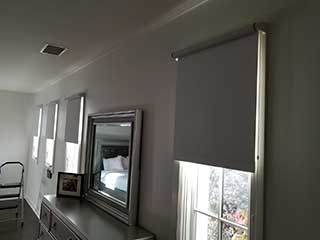 Our Company Provides The Best Assistance
Between professionals who have years of experience to draw on, and offering free consultations and color sampling, Simi Valley Window Shade is proud to offer the most reliable help there is when it comes to finding the perfect window coverings! You can trust us to take into account all of your various needs, from the size of the window, to the space it's going in to determine what style would truly be the best fit for the area. Even if you're not sure where to start, you can rest assured that our experts will! It's one of the many reasons we're thought of as the finest in California.
Reliable And Friendly Experts
You want and deserve the best service there is, and our professionals are here to provide that to you! Everyone you speak to will be ready to assist you and be there to answer any questions you may have. You'll have assistance going through all of the various options if you'd like as well, so you know that you're making the best choice for your needs! Along with this, warranties last from five years to a lifetime, so you can rest assured that you're covered for a long time!
A Top-Quality Selection Of Styles
Different types of window coverings are best suited to different situations, which is why Simi Valley Window Shade will help you navigate through our huge variety of them to find what you're looking for! If you have large windows and want to make the area feel taller and spacious, vertical blinds would be a great choice. Looking to add elegance and uniqueness to a dining room or sitting room? Roman shades are an excellent pick. Motorized shades will simplify and modernize all in one, and can connect with smart home systems for ultimate efficiency as well! All of these suggestions and much more are readily available to you with swift and trustworthy assistance from our team.
Don't Put It Off Any Longer!

Most Affordable Pricing Available

10+ Years of Worthwhile Experience

Trustworthy Services and Solutions

A High-Quality Selection To Discover